Green Resilience Conversation (Fredericton)
Join our virtual community conversation on climate change on Jan. 19 at 6 PM Atlantic time.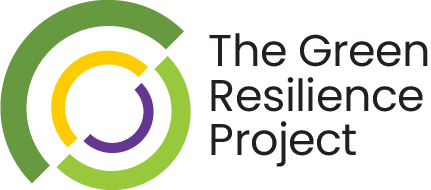 DO YOU LIVE IN FREDERICTON, N.B.? You're invited to take part in a virtual conversation hosted by the Conservation Council of New Brunswick in partnership with the Green Resilience Project where you'll join with fellow community members to discuss the links between climate change, income security, and community resilience.
Below you'll find some additional information about the Project. We hope you'll join us as we explore what our community needs to respond to some of the biggest issues facing Canada and the world.
What is the Green Resilience Project?
The Green Resilience Project was launched by a group of individuals and organizations working in climate change and income security, who received funding from Environment and Climate Change Canada's Climate Action and Awareness Fund to organize a series of conversations on the links between climate change, income security and community resilience in communities across Canada. The project is designed to:
Explore and document the links between community resilience, income security and the shift to a low-carbon economy through a series of 25 to 35 conversations facilitated by local community partners across Canada;
Get community perspectives on the ways in which effective income security policies can help build resilience and encourage local action on all the aspects of the climate crisis—from the response to local climate impacts to the transition out of fossil fuel employment;
Build conversation and understanding across the climate and energy, income security and labour communities, and with those who are too often left out of policy discussions and decisions;
Serve as a starting point for local advocacy, collaboration and next steps.
You can read more about the Project background here.
What will the conversation look like?
The conversation will take place virtually and is open to all members of the community. It will bring together 30 or 40 participants from a wide range of backgrounds and will last approximately 2.5 hours.The conversation will be recorded but the identity of the participants will not be revealed in the final report. During the conversation, we'll talk about some of the relevant issues our community is facing and explore questions like:
What kind of changes are you seeing in the weather or environment? What kind of changes are you seeing in the economy or social fabric of your community, related or otherwise? What do you expect to see change over the next decade?
What supports or actions would you like to see to help you, your family and community transition off fossil fuels, respond to climate impacts, and address the challenges of income insecurity?
What would an increased level of income security mean to you? What would you do if you could be assured of adequate income without having to work as much as you do now?
We want to hear about how members of our community are feeling the effects of climate change and income insecurity, explore local solutions and identify what we need to make them happen.
Why attend the conversation?
The Green Resilience Project is guided by the ideas that solutions to climate change and income security need to work at the local level, and that communities themselves are the best experts on what they need to thrive in a changing environment and economy.We hope that by documenting diverse viewpoints about what these solutions could look like, we can help shift the conversation on climate change and document the importance of connecting climate and income as we look to build stronger, more resilient communities.After the conversation, we'll create a short summary report that will be shared with participants and can act as a roadmap for further discussion and advocacy in the community. The Green Resilience Project will also create a final report about what they heard across all conversations, which will be shared with Environment and Climate Change Canada.Ultimately, we hope to learn about how the shift toward a low-carbon economy can be about opportunity and gain, not just loss and pain.